Grower Relations
"Making a living raising rice is all about making a profit.
That's why I'm with California Family Foods..."


Greater Earning Potential for Growers
Competitive pricing, state of the art technology and a team of knowledgeable, longtime employees enable us to maximize the earnings potential for our growers. With a capacity of over 2 million cwt, California Family Foods is the premier Rice Dyer and Storage Facility in the Sacramento Valley. We continually assess and enhance processes, products, equipment and facilities to maintain and increase consistency and productivity for the growers we serve.
We offer quality seed along with competitive pricing, including terms and additional benefits for CFF Mill or Dryer Growers. Competitive green freight programs, efficient drying facilities producing quality products and quick turnaround time during Harvest. We offer a consistent and competitive Grower Return.
Grower Production Programs Include: 
Calrose Meduim Grain
Cal Mochi (sweet)
M-401 Premium Medium Grain
Koshi Premium Short Grain
Seed Rice
---
Exceptional Service

Our growers tell us we provide the best service in the business. Our exceptional team of experienced, dedicated people takes pride in the personalized service they give to our growers. California Family Foods strives every day to offer this superior level of service to every one of our customers. Contact us to become a California Family Foods grower next season.
Don't hesitate to contact us if you have any questions.
Johnny Kimbrell, Dryer/Seed Operations | 530-216-8109
John Wells, Paddy Coordinator | 530-330-1902
Carol Fleury, Grower Accountant | 530-476-0261
Susy Ramirez, Head Weigh Master | Rough Rice Clerk II - 530-476-0229
Zach Urrutia, Field Representative | 530-908-4362
Vance Campos, Field Representative | 530-304-7809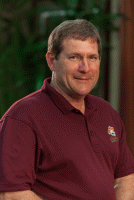 Dave Lohman,
                Director
                530-330-1530