Sales ~ Rice Seed
California Quality Seed Price List • 2021 Crop Year
Variety

Certified
Per/Cwt 

Registered

M-105
$33.25
$34.75
M-206
$33.25
$34.75
M-209
$33.25
$34.75
M-210
$33.25
$34.75
M-211
$33.25
$34.75
M-401
$37.75
$39.25

Cal Mochi

$36.08
$37.58

| | | |
| --- | --- | --- |
| Processing (per/cwt): |   |   |
| Soaking | $1.25 |   |
| Fungicide Treatment | $1.50 | Thiram |
| Seed Nutrient | $2.00 | Zinc |
| Bakanae Treatment | $1.00 | 24-hour Clorox–2.5% |
Buying Options:
Option 1: All Growers
Prepaid seed prior to April 30, 2021 will receive a $0.75 discount on the seed price. Seed bills are due by July 15, 2021, unless you participate in one of the programs below.
Option 2:  2021 Crop California Family Foods (CFF) Mill Participation Pool Growers
Accrued interest waived until initial harvest advance payment.
Option 3: CFF Dryer Patronage Growers
Accrued interest for CFF purchased seed will be waived for seed bills paid in full by December 1, 2021 for CFF drying and storage customers. Seed bills must be paid before a PSR or Warehouse Receipt may be issued.
Genetically Engineered Rice (GMO)
For the 2021 crop, the procedures set in place in 2007–2008 to protect the California Rice Industry against GMO contamination. The California Rice Industry has come together to work on solutions, procedures and protocols to protect California inventories from the inadvertent contamination of our stocks. The California Rice Commission (CRC) has undertaken an effort to modernize its GMO policy in light of the GMO contamination events in the South. The regulatory Advisory Committee, formed through the passage of the California Rice Certification Act of 2000 (AB 2622), has undertaken steps to protect the industry through tough and thorough agronomic and handling protocols to insure separation of research plots from commercial production regions and the mandatory testing of basic and foundation seed from the Liberty Link GMO with CRC assistance and financial support.
We must maintain a GMO-free California Rice Industry to insure a positive selling point, which we feel will benefit every grower.
As always, if you have any questions please feel free to contact us. We value your patronage and want to maintain strong grower relations as we provide you with a quality product and outstanding service.
Contact our team for seed sales:

Dave Lohman

Susy Ramirez


Carol Fleury

Zach Urrutia

Vance Campos

(530)
330-1530
(530)
476-0229
(530)
476-0261
(530)
908-4362
(530)
304-7809
To place your seed order, please call our dryer office at 530-476-0229.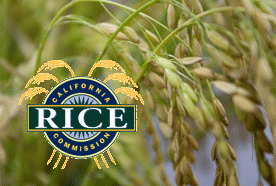 The California Rice Commission serves the state's rice industry under the overview of the California Secretary of Agriculture. This includes the areas of testing and verification for GMO-Free compliance. Visit the California Rice Commission website to learn more about the organization and its mission.